Mohawk College
25 January 2022
Hamilton, Ontario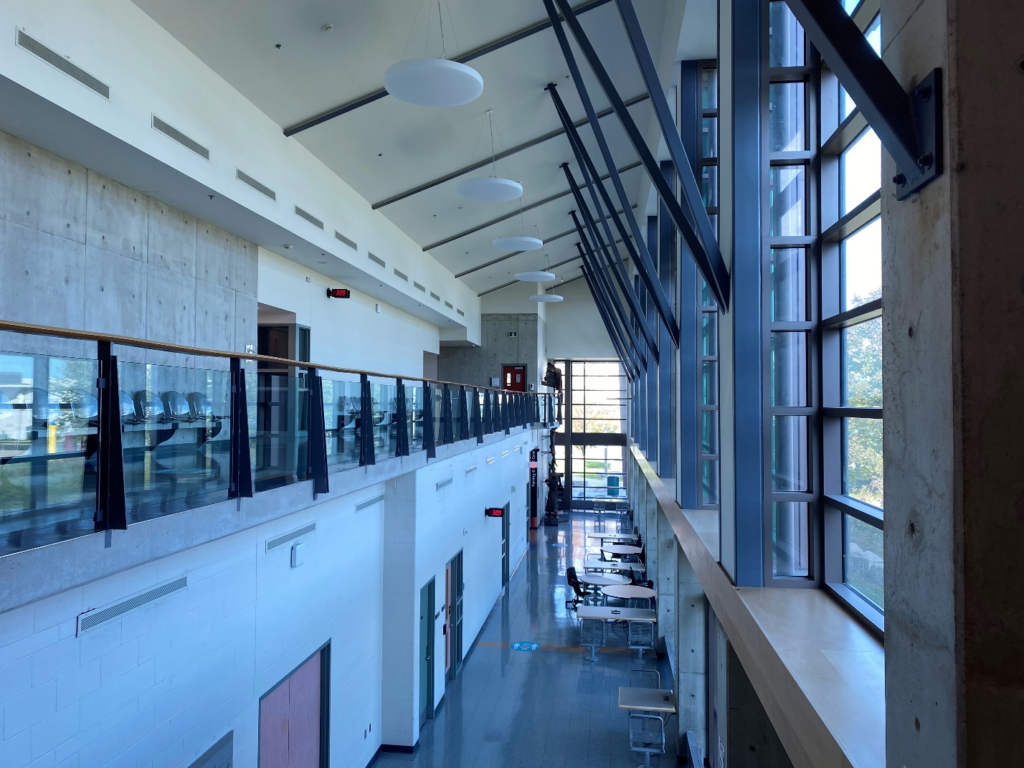 Scope of Work
Dynamic Energy Services provided supply and installation of an extensive LED lighting and wireless networked lighting control system upgrade in Mohawk College's I-Wing. The project scope included the installation of more than 1,200 new LED luminaires in the facility, including custom fabricated fixtures and fixtures with integrated wireless control devices and sensors.
System installation and commissioning was completed by Dynamic Energy services.
Project Highlights
The Lighting retrofit reduced the lighting demand of the building by 24 Kilowatts, and is projected to save more than 126 thousand kilowatt hours annually. The energy usage of the lighting system was reduced by 68% from original levels. That's the equivalent electricity usage of 16.2 detached homes. These savings came along with an extensive expansion of the Wireless Digital lighting Controls system on at the campus, including the installation of hundreds of sensors throughout the space which have been integrated with the Building Automation System to manage the climate control systems for even more energy savings.
Consultant
MCW CES